Skip Navigation
Website Accessibility
Introductory Classes
From sewing to skill building, our introductory classes offer a starting point for everyone's creative journey in sewing. Expand your skills to expand your potential.
Getting Started in Sewing
The first step in sewing for many is learning how to use your machine!
If you have been wanting to learn the basics about using a sewing machine, this class is for you.
3 hours
Once you've learned the basics of operating your sewing machine, this tote project is perfect for practicing your new skills.
3 hours
Learn hooping techniques, how to pick the best stabilizer, threads, and the basics of machine embroidery.
3 hours
Learn how to thread your serger, set tensions, and create a 4 thread overlock, 3 thread overlock, rolled hem and more!
3 hours
Learn how to load a quilt onto a longarm frame, basic machine operation, and technique practice.
3 hours
Getting Started in Garment Sewing
New to Garment Sewing? Start with the basics then check out our other Garment classes.
Learn the basics of garment sewing from taking size measurements, garment sewing tools and materials to give you the basic skills to sew garments.
3 hours
Get into the details of reading garment sewing patterns through learning different pattern styles, pattern markings, and how to transfer them onto your fabric.
3 hours
Continue growing your garment sewing experience through learning tips and tricks on how to sew with knit fabric on a sewing machine.
3 hours
Getting Started in Quilting
Quilting covers a wide range of practices. Start here with the basics then check out our other Quilting classes.
As part of a three-class series, learn the essentials of quilting from fabric selection, rotary cutting, and piecing.
3 hours
In Part 2 of the Intro to Quilting series, learn the quilting aspect of quilting - attaching the quilt top to batting and backing.
3 hours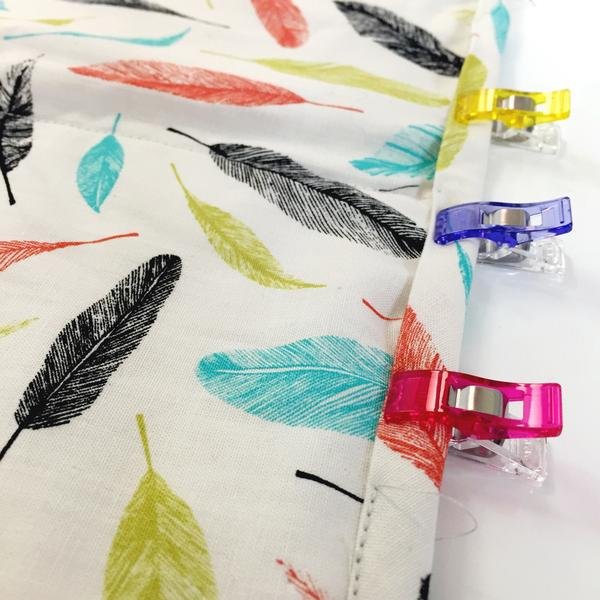 In Part 3, learn how to add a quilt binding to hide the raw edges and lock everything together as the final step in finishing a quilt.
3 hours
Learn how to free-motion quilt designs and patterns using techniques on a home sewing machine.
3 hours
Hand Quilting is a special way to quilt to add a unique look and texture to quilts both large and small.
3 hours
Getting Started in Fiber Arts
The Art of Sewing includes a wide range of techniques that includes detailed and fine hand work.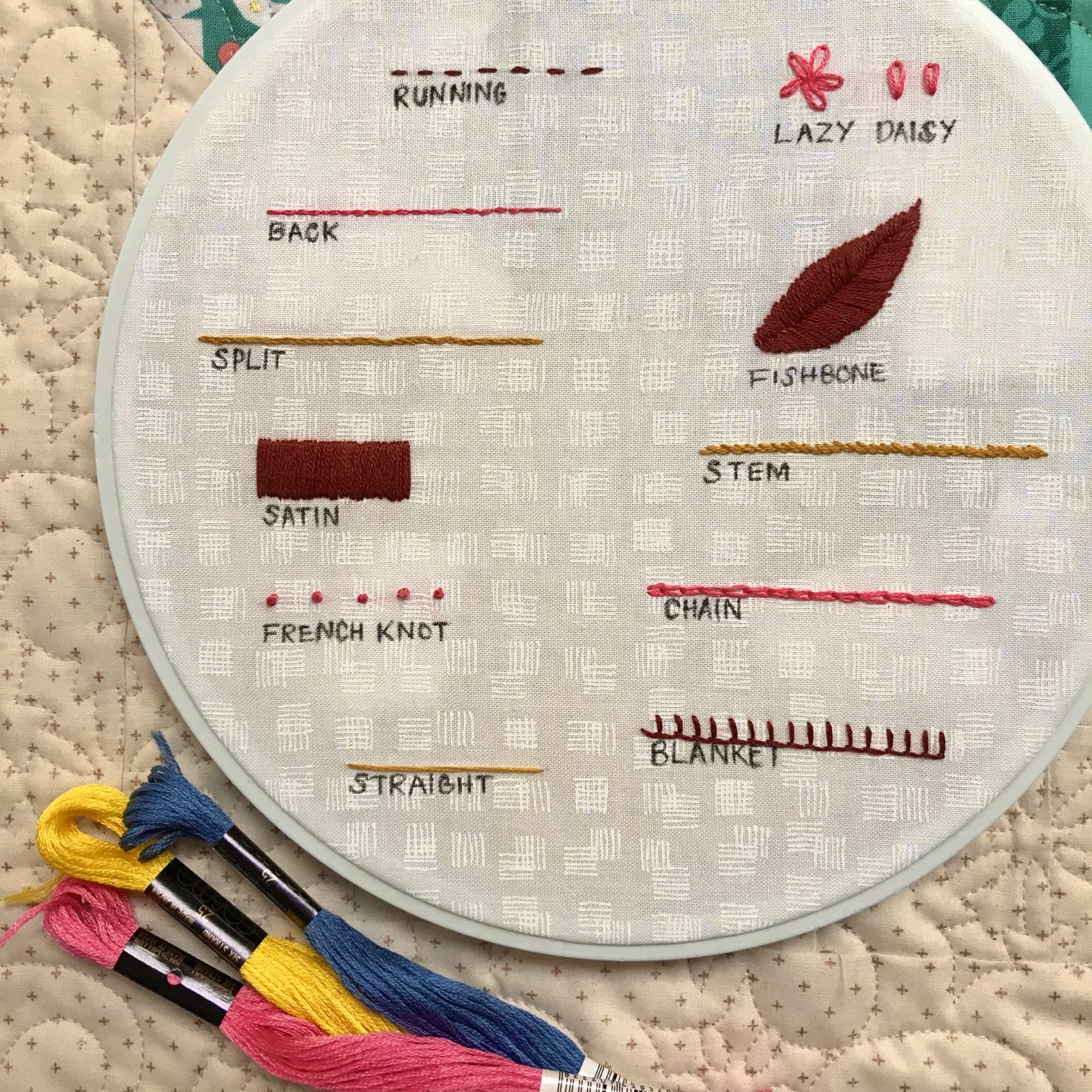 Learn five basic embroidery stitches, supplies, transfer methods, finishing methods and more.
3 hours
Sashiko is a form of Japanese needlework of simple geometric patterns using with a decorative running stitch technique.
3 hours
Needle Punch embroidery is a form of hand embroidery dating back hundreds of years but gaining a new audience in the handwork community!
3 hours
Create an an 8" fabric collage block for use in a quilt, bag, or pillow panel later. With so many options, this class can be taken again and again!
3 hours
Foundation Paper piecing offers precise points and angles and intricate designs which are sewn using a sewing machine.
3 hours
English Paper Piecing enables you to take quilting on the go! This handwork technique to piecing enables precise points and angles in piecing.
3 hours