Skip Navigation
Website Accessibility
Quilt Classes
Expand your skills to master these modern quilt designs. From paper piecing, applique, resizing, and fussy cut squares, these classes are sure to delight and bring your creations to a whole new level.
Getting Started in Quilting
Our Intro to Quilting Series guides you from beginning to end in creating your first quilt project.
In Part 1 of our Intro to Quilting Series, you will learn how to piece the top of your quilt.
3 hours
In Part 2 of our Intro to Quilting Series, learn how to make a quilt sandwich by combining the pieced top, batting and backing.
3 hours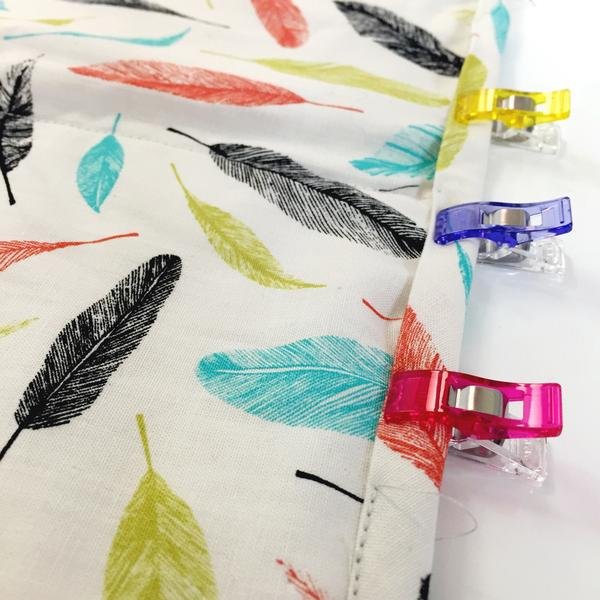 In Part 3 of our Intro to Quilting Series, you will tackle the last step - applying the binding.
3 hours
Quilting Skill Builders
Build up your quilting skills and expand the variety of projects in your quilting journey.
Learn how to free-motion quilt designs and patterns using techniques on a home sewing machine.
3 hours
Foundation Paper piecing offers precise points and angles and intricate designs which are sewn using a sewing machine.
3 hours
English Paper Piecing enables you to take quilting on the go! This handwork technique to piecing enables precise points and angles in piecing.
3 hours
Quilting Project Classes
Learn with our instructors key tips and tricks to accomplishing these quilt projects.
Our Clubhouse meeting is to share tips and tricks of our active Block of the Month (BOM) subscriptions. By the end of the subscription, you have a completed quilt top!
This quilt pattern is the perfect beginner pattern! Bright Side is fat quarter friendly for a quick and easy top.
3 hours
The Hexagon Quilt is a fresh and modern hexagon quilt with generous negative space for some fun quilting! Finished size is approx. 82" x 82".
3 hours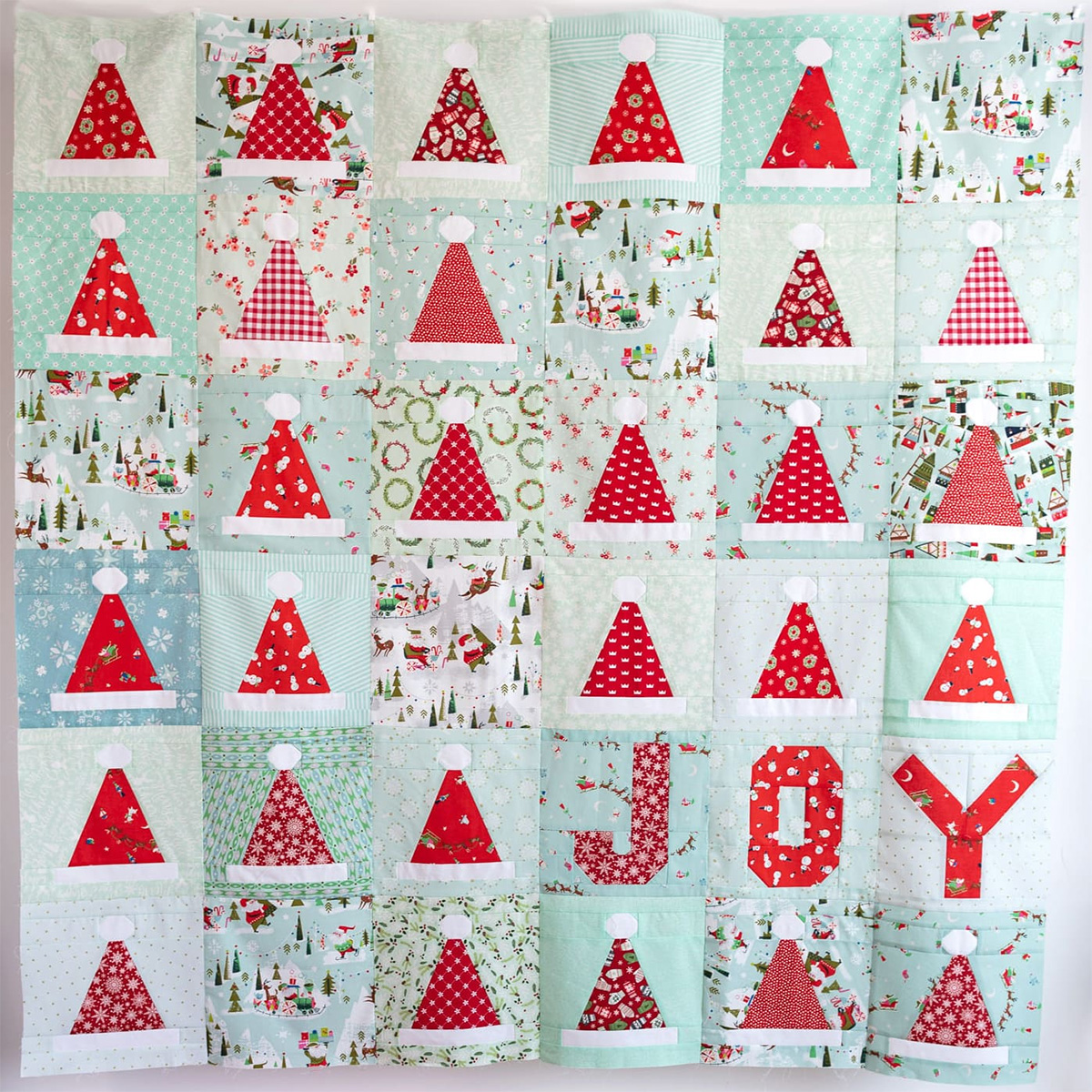 The Santa's Hat Shop Quilt was inspired by the imagination of Santa having his own personal shop just for hats! Get into the season with this fun take on a Hat Quilt.
3 hours
The Glam Clam Quilt pattern is an updated version of the classic clamshell quilt shape to give it a modern spin!
3 hours
The Penny Quilt Pattern by Kitchen Table Quilting is a fun way to show off your fabrics. It lends itself to working with a collection or pulling a bundle from your stash.
3 hours
Add a beautiful heirloom piece to your holiday decorations with a bespoke table runner. Plan out and start a table runner with us using any color combination or length.
3 hours
This Gingerbread House pattern designed by Amy Friend of During Quiet Time is a fun opportunity to showcase a favorite fussy cut or two. The finished block measures 10" x 8".
3 hours
Quilting with your Embroidery Machine
An embroidery machine can do so much more for your quilting project than a quilt label.
Learn how to create beautiful quilt blocks to compliment your next quilting project.
3 hours
Learn how to quilt in the hoop on your embroidery machine using designs from the Tula Pink Quilting Collection.
3 hours
Quilting with Baby Lock
Learn specific features of Baby Lock machines and accessories designed to enhance your quilting skills.
Join this class to learn all the features of your Baby Lock Solaris. There will be a different project each month that will utilize different Solaris features to complete. This class is offered in person and virtually.
3 hours
Learn all about your Baby Lock Altair sewing machine with a different project each month designed to utilize advanced features on your machine.
3 hours
Each month, learn how to use advanced features of the Baby Lock Chorus and Baby Lock Ballad to enhance your sewing projects.
3 hours
Join us virtually as we practice a different projects designed to inspire you on what you can accomplish with your Baby Lock Sashiko with an Urban Spools twist, of course!
3 hours